ST Macchine is able to supply and give assistance of software & hardware for the automation & control of any paper production system; ST Macchine's team, constituted by electronic engineers with proved experience in the paper industry, is able to suggest the right hardware & software solution for a new complete installation or for any solution to be integrated in the existing. All solutions are accurately discussed with the customer.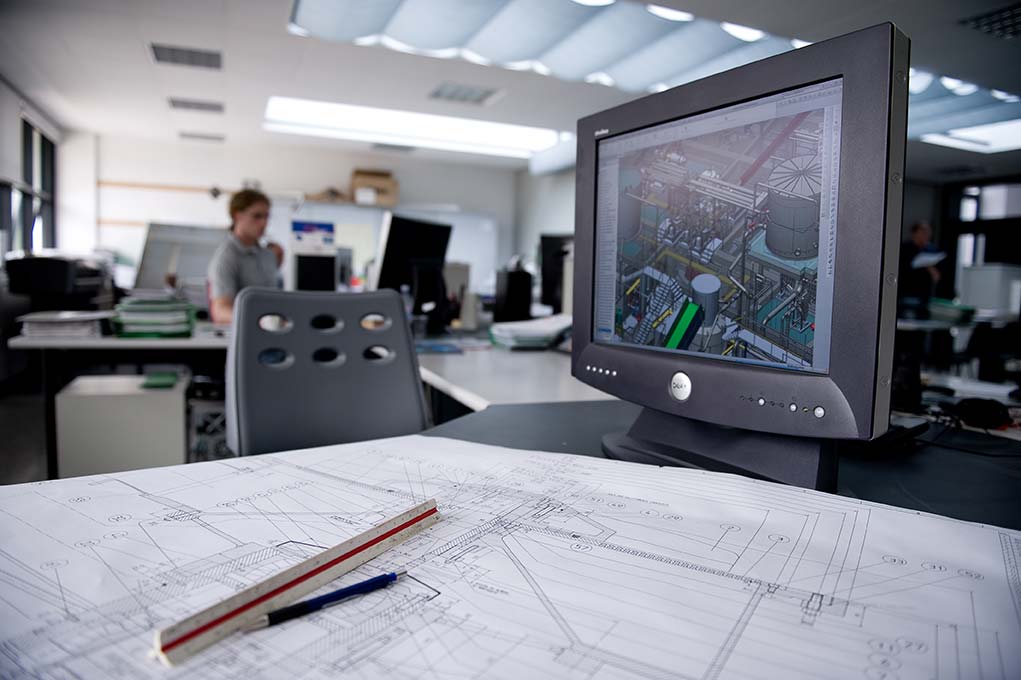 Engineering
ST Macchine engineering people provide all the latest solutions in the proposed plants, thanks to their long experience in the field. 
ST Macchine can render complete set of documentation, from basic engineering to detailed engineering to lead to installation and start up of the equipment or complete line.
Assembly and installation drawings, certificates and manuals, list of accessories, electric diagrams and logics are among the documentation that can be prepared.
All drawings are issued in 3D CAD Solid Works.
Services provided by ST Macchine are allowing to drive the customer to a turn key plant or put him in condition to purchase directly all the ancillary equipment.
Erection and start up assistance
ST Macchine provides normally erection supervision, start up assistance, commissioning and personnel instruction of all new equipment or systems supplied, by a team of engineers and specialists who will work in close contact with customer technicians. In case of need ST Macchine can also give services for complete erection of all the machinery supplied including piping, valves and instrumentation.