---
ST Macchine detrasher permits to increase the productivity of the pulpers running in continuous because of continual removal of contaminants (heavy & light) from the pulper reducing the pulping cycles and so increasing the pulper efficiency.
The unit is installed at a side of the pulper, and is connected by a pipe with a pneumatic valve.
Because of washing cycles, that change in function of the amount of contraries present in the waste paper, the contaminants are send directly to a reject drum (Trommel) while the accepted stock after being screened through a perforated plate (different hole perforation available) goes to the pulper chest.
---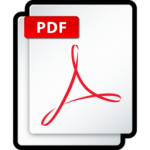 Download